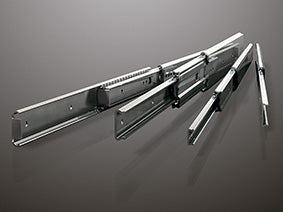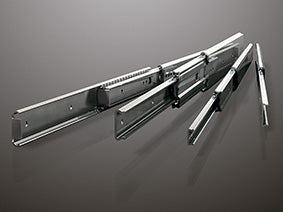 THK
Telescopic Rails
THK offers a wide range of high-load telescopic rails, with high durability and long service-life.
These features are guaranteed thanks to the use of high-quality carbon steel, which undergoes unique hardening processes in THK plants.
Due to the telescopic feature, the rail is retractable. As a result, it contributes for saving space & volume within the workspace.

Therefore, the telescopic rails are commonly used as solutions for drawers or detachable tables.

More information on THK Telescopic rails PDF: