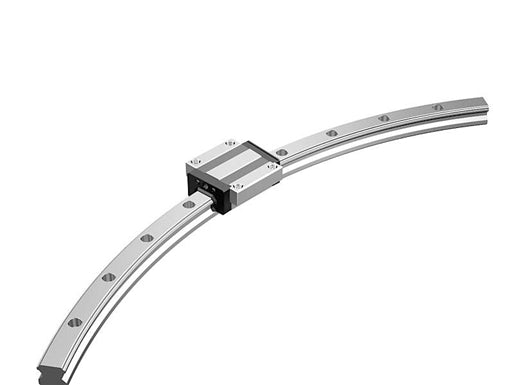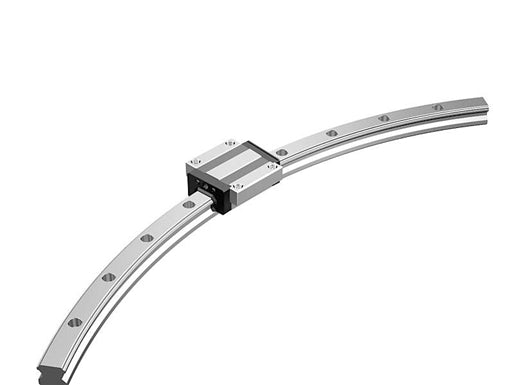 THK
R Guides
THK R-guide (HCR) and straight-curve guide (HMG) are unique cutting-edge solutions which can be used in various application and support the following features:
HCR R-guide allows circular motion of 5 m or longer, which is impossible with swivel bearings. In addition, use of this model makes it easy to assemble, disassemble and reassemble equipment that circularly moves. Furthermore, Multiple LM blocks can individually move on the same rail. By arranging LM blocks on the load points, efficient structural design is achieved.
HMG straight-curve guide allows free combinations of straight and curved shapes. Since LM blocks can smoothly transit between the straight and curved sections, various combinations of straight and curved rails can be joined into various shapes such as O, U, L and S shapes. In addition, HMG allows a large table to be mounted and a heavy object to be carried through combinations of multiple blocks on a single rail or 2 or more LM rails. Thus, it provides great freedom of design.