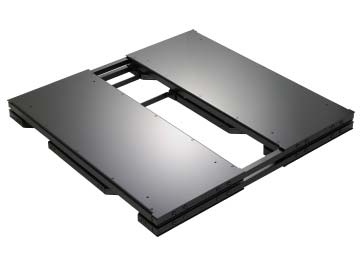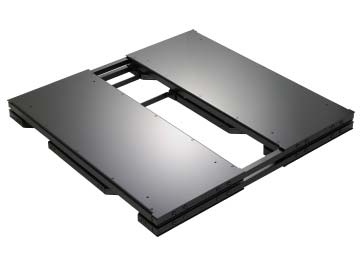 THK
Seismic Isolation Solutions
Those unique THK solutions provide flexible support for different sizes and numbers of objects such as servers, precision instruments and art works.
TSD isolation tables are simply placed on the floor and can be linked to each other easily.
Therefore, seismic isolation is possible without extensive/additional construction work.
TGS isolation modules are optimal for Heavy-Loads and Floor Seismic Isolation during Long-Period-Ground movement.
This solution ensures business continuity even when earthquakes strike.
Using this module one can ensure business continuity under such extreme conditions.