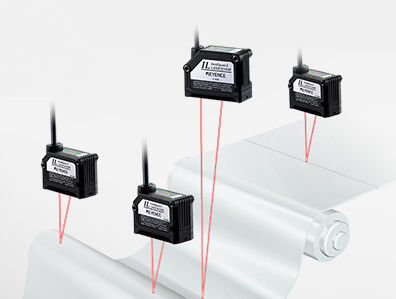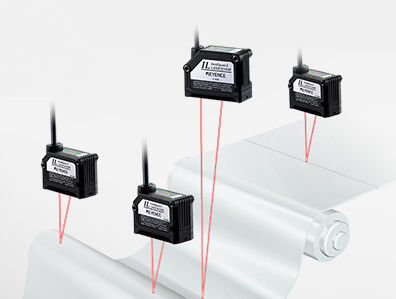 Keyence
Displacement Sensors
KEYENCE's laser displacement sensors enable non-contact measurement of a target's height, position, or distance. By pairing multiple sensors, measurements such as thickness and width can also be performed.
High-accuracy displacement sensors can be grouped into two categories: confocal and laser triangulation. Both provide accurate, reliable solutions for non-contact measurement, but depending on the application one type may offer an advantage over the other.
Product Lineup : High Precision Measurement (Reflective Distance Sensors)
Product Lineup : Reflective Distance Sensors
More information about displacement sensors and measuring.