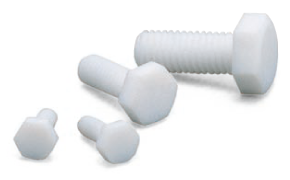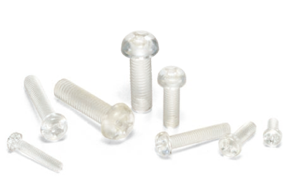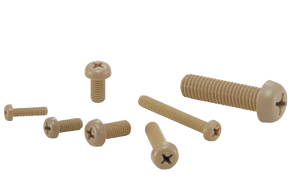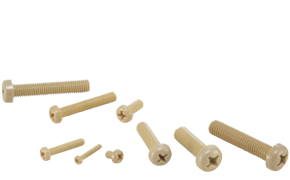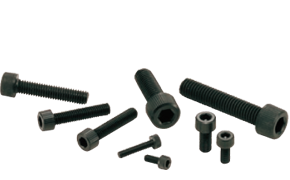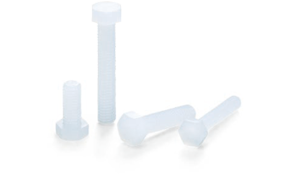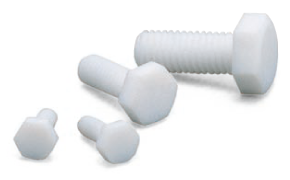 Plastic Screws
various types of plastic screws made from materials such as: VESPEL-a none thermoplastic super-engineering plastic with heat resistance up to 350 degrees, chemical resistance, plasma resistance, radiation hardness and abrasion resistance, Very low outgassing.
PEEK-a thermoplastic super-engineering plastic with excellent chemical resistance – unaffected by chemical excluding concentrate sulfuric acid, concentrate nitric acid and concentrate hydrofluoric acid. heat resistance up to 180 degrees, water resistance, excellent shock and fatigue resistance,
PTFE (Teflon)- excellent heat resistance up to 260 degrees, electrical properties, chemical resistance, abrasion resistance,
H-PVC- chemical resistance against strong acids
PPS - heat resistance up to 200 degrees, high strength, high rigidity.
RENY – a thermoplast super-engineering plastic with excellent tensile and flexural strength, excellent fatigue resistance, cleanliness and thermal insulation. Hardness level near metal with 1/5th of an Iron mass.
PC- Polycarbonate – highest shock resistance, temperature range -40 to 115 degrees, low water absorbency.
PP – chemical resistance , a replacement for vinyl chloride type screws.
PVDF – corrosion resistance, tensile and impact strength exceeds PVC, fits the foods hygiene laws – none toxic and odorless.
More information about NBK Plastic screws website change monitor .