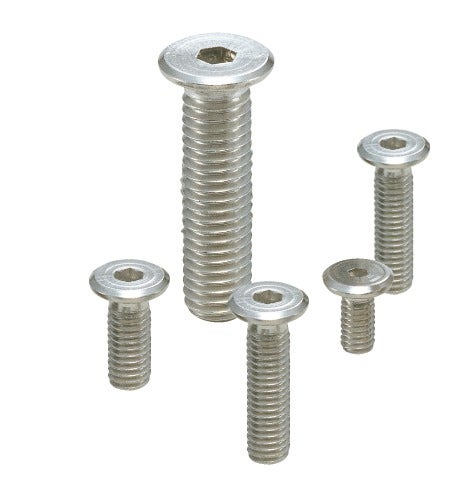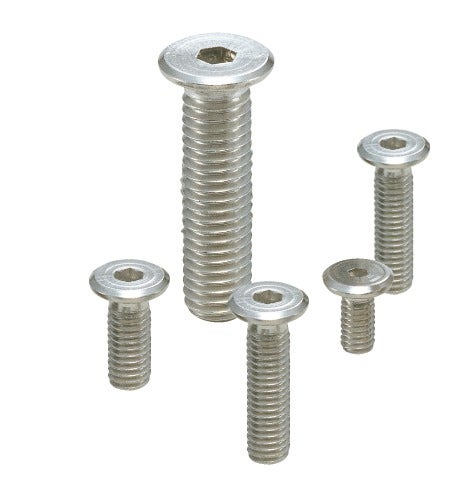 Titanium screws
NBK has a variety of Titanium screws as standard products.
Material: Pure Titanium, Ti-6Al-4V, Ti-15-3-3-3
Shape: Hexagon Socket Head Cap, Low Profile Cap, Pan Head for Precise Equipment (JCIS), Flat Head, Hexagon Nut, Anti-loosening Nut, Flat Washer, Spring Washer Size: M1.6-M10.
In addition, NBK do have titanium screws with ventilation holes for Hexagon Socket Head Cap, Pan Head and Flat Head.
Each of the Titanium screws are chemically polished and clean washed/packaged; therefore they are ideal for Semiconductor manufacturing equipment, electron microscope and food/beverage applications due to their anti-corrosion and non-magnetic characteristics.
Feel free to ask us for the products you require.