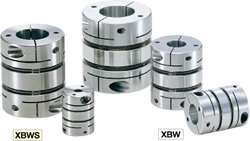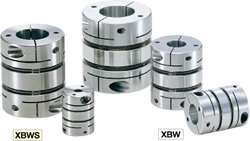 Disk Type Coupling
Flexible Disk Type Coupling
Stainless steel disks absorb parallel, angular and shaft end-play misalignments
Identical clockwise and counter-clockwise rotational characteristics
XBW hub is manufactured from extra super duralumin (A7075) - the highest strength aluminum alloy
XBWS features all stainless steel structure
Available in a wide range of sizes. Outer diameter: ?15~?104. Bore Diameter: ?3~?50
Finished products featuring two different end bore diameters available in stock.
More information about NBK Disk Type Coupling, ABP disk type coupling