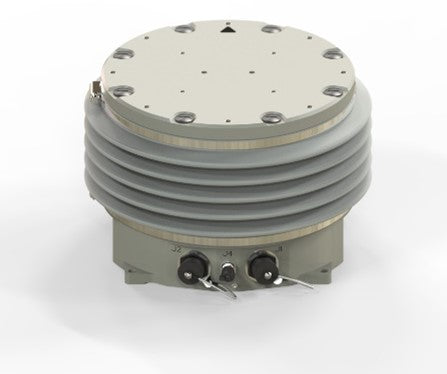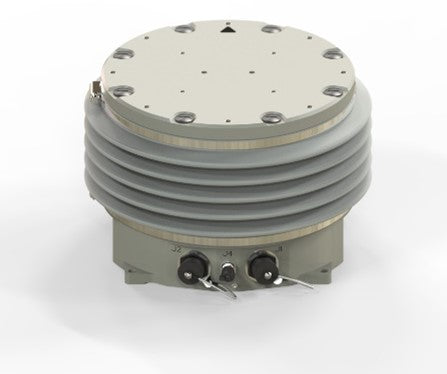 SOMAG
Marine Gyro Stabillzation Mounts
Not only in the air but also at sea, pitch and roll movements of boats, ships or USVs caused by the swell present a challenge for data acquisition processes. If sensors are mounted without stabilization, they are exposed to the movements of the vessel, which results in numerous sources of error. For this reason, the SOMAG started developing a range of Gyro Stabilization Mounts specifically for marine applications to precisely stabilize sensors in extremely harsh environments. The two axis gimbals actively counterbalance vessel movements and ensure a drastic motion reduction of the sensor on top.
The marine product portfolio comprises three different Gyro Stabilization Mounts for different sensor sizes and applications. All devices are designed for operation in harsh weather and water conditions onboard boats, ships, Unmanned/Autonomous Surface Vehicles and buoys.. The equipment can be combined with a variety of 360°, thermal imaging, video- and hyperspectral cameras as well as laser scanners or antennas.
RUGGEDIZED DESIGN / IP 67 COMPLIANT - for use in harsh maritime environments / dust, salt- and splash water resistant.
MAXIMUM PERFORMANCE IN COLD ENVIRONMENTS - operation down to -32° C possible.
HIGH SENSOR COMPATIBILITY - round shape enables compatibility with wide range of sensors.
HIGH STABILIZATION ACCURACY -  SOMAG Marine Mounts reduce the existing movements at the sensor on average 45 times.
EXTERNAL DATA IMPORT POSSIBLE - IMU data and - NMEA frame input for enhanced stabilization performance.
MOUNT CONTROL APP - for easy initial setup, diagnosis and feature setting.
SOMAG AG Jena website