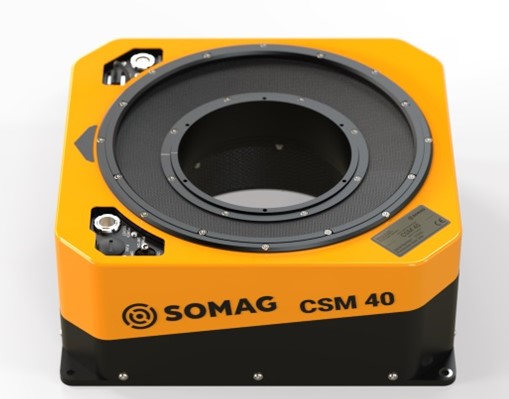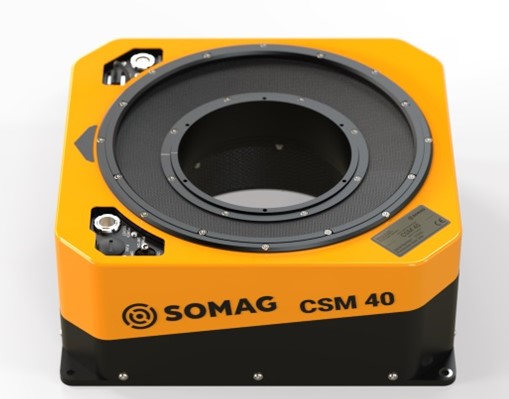 SOMAG
Airborne Gyro Stabilization Mounts
Pitch, roll and yaw angles present a constant challenge for aerial photography, geospatial data acquisition and surveillance. The solution – Gyro Stabilization Mounts, which drastically reduce the movements of airborne sensor systems. The three axes gimbals compensate arbitrary vehicle movements in all three axes. Our leading edge technology allows a high resolution image quality and more flying time at lower costs. Take control of the vibrations and movements of the aircraft and benefit from high quality aerial imagery.
The airborne product portfolio comprises three different Gyro Stabilization Mounts for large format, multiple medium format and single medium format sensors. All aerial camera stabilizers are designed for operation inside airplanes, helicopters or UAVs.
HIGHEST STABILIZATION ACCURACY - SOMAG Airborne Mounts reduce the existing movements at the sensor on average by factor 50.
HIGHEST COMPATIBILITY ON THE MARKET - with existing airborne sensor systems.
PASSIVE VIBRATION ISOLATION RING - decoupling of high frequency vibrations (>15 Hz).
COMPATIBLE WITH MOST POPULAR INERTIAL MEASUREMENT UNITS AND FLIGHT MANAGEMENT SYSTEMS - remotely controlled operation via FMS / enhanced stabilization performance trough IMU data input.
SMALL FORM FACTOR WITH MAXIMUM PERFORMANCE - all Mounts are optimized in terms of dimensions and weight.
MOUNT CONTROL APP - for easy initial setup, diagnosis and feature setting.
SOMAG AG Jena
website