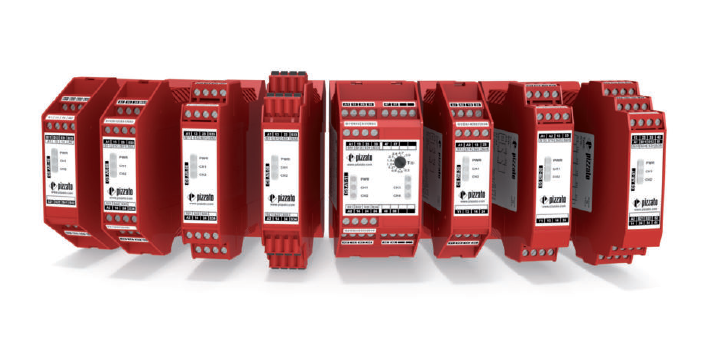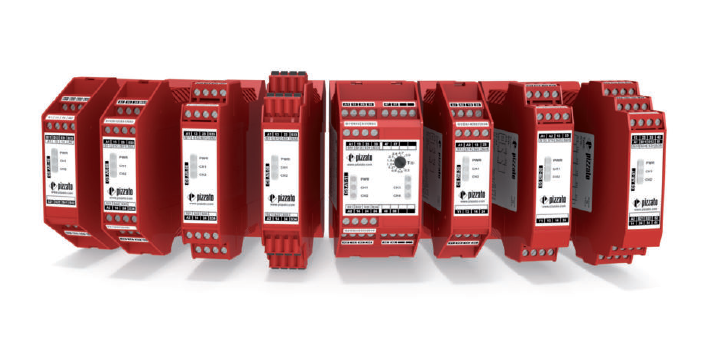 Safety modules
GEMniS multifunction programmable modules:
A Gemnis series module is a programmable safety device, which allows several functions to be carried out simultaneously.
The logic functions of a number of electromechanical modules can be managed using a single module. Dozens of
different inputs can be connected.
The modules can be programmed and managed using the GEMniS STuDio software, developed entirely by Pizzato
Elettrica, and freely downloadable by the user.
User-programmable safety device
Allows implementation of multiple safety functions with a single module
Internal switching cabinet space saving
Safety module purchase cost saving
Wiring operation saving
Integrated safety solution
For safety circuits up to: SIL 3 acc. to EN 62061 and PL e acc. to EN ISO 13849-1
GEMniS STuDio programming software, with free license
Continuous updates to hardware and software by Pizzato Elettrica
Simplified graphical interface for fast programming
Ability to add support information and notes to aid full program comprehension
Simulation environment, integrated for program verification and debugging
Monitor for real-time program function monitoring
Compatible with competitor sensors and safety devices
For more information: Pizzato