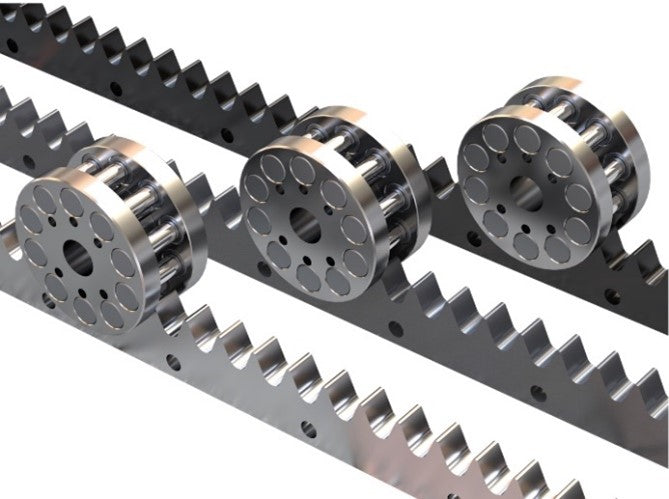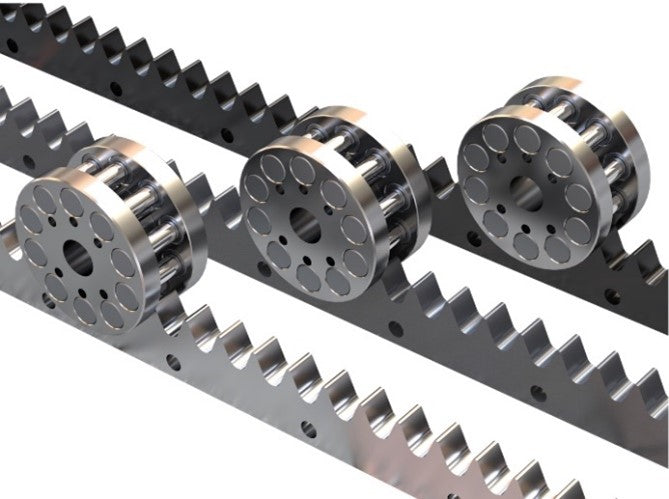 Roller And Pinion system
Nexen Roller Pinion System (RPS) revolutionizes linear and rotary motion control possibilities.
Giving a fresh face to traditional rack and pinion systems, the RPS overcomes the troublesome
limitations of conventional drive systems and offers unmatched performance.
Across industries as varied as laser cutting and mining, users will benefit from the accuracy and 99% efficiency of this new technology.
Every aspect of the RPS system is designed for reliability and easy operation.
Furthermore, with Nexen customizations, it is possible to support specific needs of unique applications and multiple material machining. Therefore, the RPS system capable to support various environments.
The installation process is worry-free with a simple alignment tool to ensure positional accuracy over multiple sections of rack.