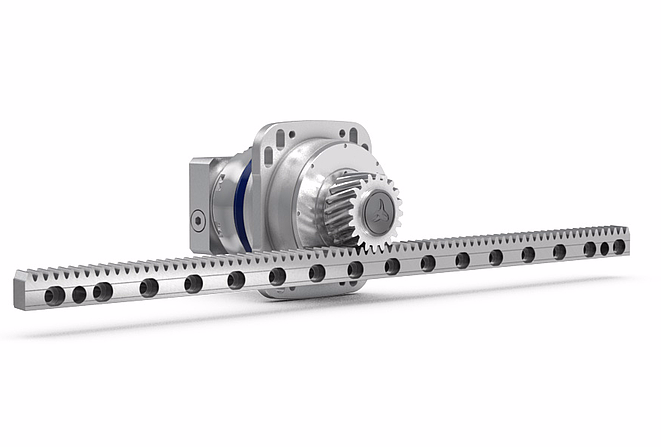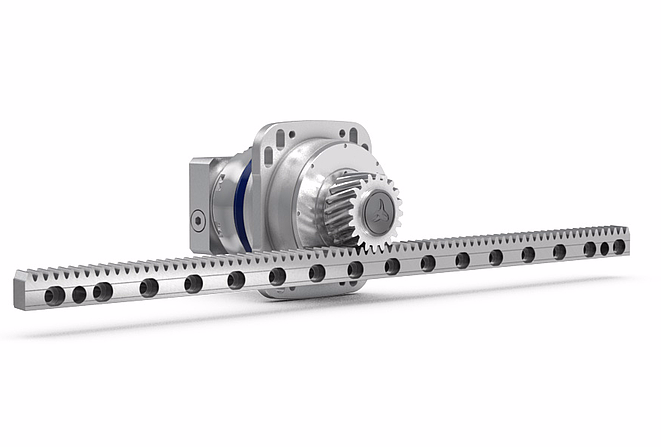 Wittenstein Alpha
Rack & pinion system
Precise rack and pinion drives tailored to your applications
We provide you with an optimum system solution comprising a gearhead,
rack and pinion precisely tailored to your requirements.
A selected range of accessories for lubrication and mounting complete the linear system.
Dynamic:
Maximum movement speed and acceleration with low moments of inertia
 Excellent control characteristics due to constant linear rigidity along the entire movement path

.
Precise:
Drive solutions with unique true running accuracy ·
Maximum positioning accuracy due to precision alignment of components
Efficient:
Minimal mounting space and high-power density
 Huge savings potential
For more informatiom: Alpha