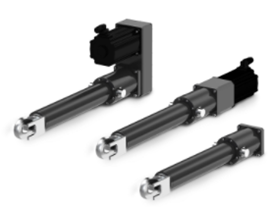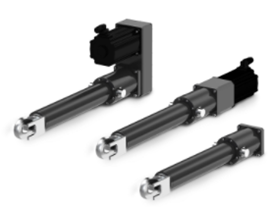 Ewellix
Linear actuators
Ewellix design, manufacture, and customize linear actuators for wide variety of industrial applications. From simple push-pull movements to complex motion cycles with high loads and speeds.
The actuators are suitable for medium-high loads and speeds. With load capacity of up to 500kN, and maximum speed of 1100 mm/second, these accurate actuators provide high quality solution.
Many of the actuators are modular, and so each actuator can be provided with different motor and screw diameter, adjusting the actuator to the system requirements.