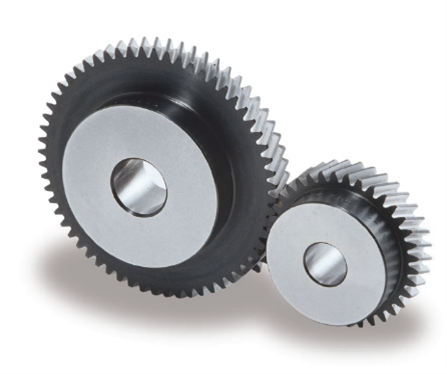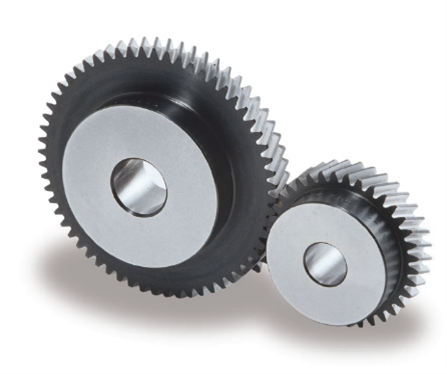 Ground Helical Gears
KHK stock helical gears are quiet, compact, and economical. They are suitable wherever high-speed rotation is required including in machine tools, speed reducers and other industrial machinery.
The KHG is a ground helical gear that made of alloy steel containing chromium and molybdenum, it has the advantages of stable composition, low harmful elements and high steel purity, and also has been Carburized and is therefore strong and abrasion resistant.
KHG ground helical gears use a "transverse" module. The assembly distance is the same as spur gear pairs with the same module and number of teeth. Improved strength and low noise.
KHG series comes in modules 1-3, N6 accuracy level (AGMA 11)
The GSM is designed to work at 600 rpm speeds for more than 10 million cycles.
The number of teeth ranges from 15 to 100 teeth in this series.
For more information: https://www.khkgears.us/catalog/?cid=helical-gears