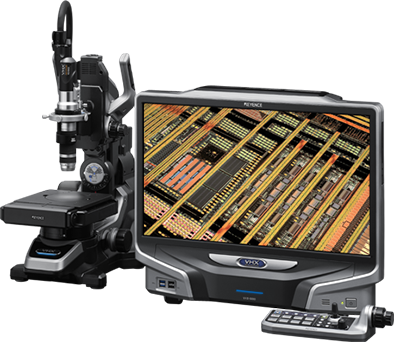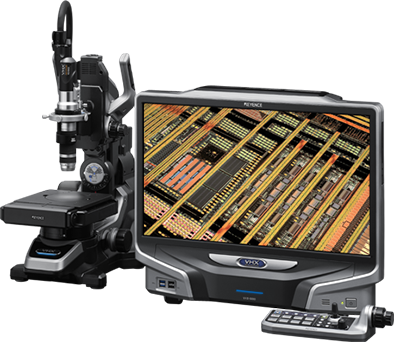 Keyence
Digital Microscopes
Keyence manufactures a broad range of microscopes: Digital microscope (keyence VHX Series), Laser scanning microscope (VK Series), High-speed motion analysis microscope (VW Series), Fluorescence microscope (BZ Series) and the new One-shot 3D Measuring Microscope (VR series). All features a friendly interface, high accuracy and patented features, such as super-resolution observation that exceeds the limit of optics!
Digital Microscope VHX-6000 Series
Next-generation optical microscope with a large depth-of-field and advanced measurement capabilities for inspection and failure analysis.
3D Laser Scanning Confocal Microscope 
VK-X seriesNon-contact 3D metrology system performs nanometer level profile, roughness and thickness measurements on nearly any material.
Wide-Area 3D Measurement System



VR-3000 seriesHigh-precision, non-contact area profiler captures accurate and repeatable 3D measurements over a large area in just seconds.
All-in-one Fluorescence Microscope
BZ-X700 seriesAn automated fluorescence microscope that offers similar functionality to a confocal, live cell incubator, and slide scanner. 
More information about Digital Microscopes:
http://www.digitalmicroscope.com/