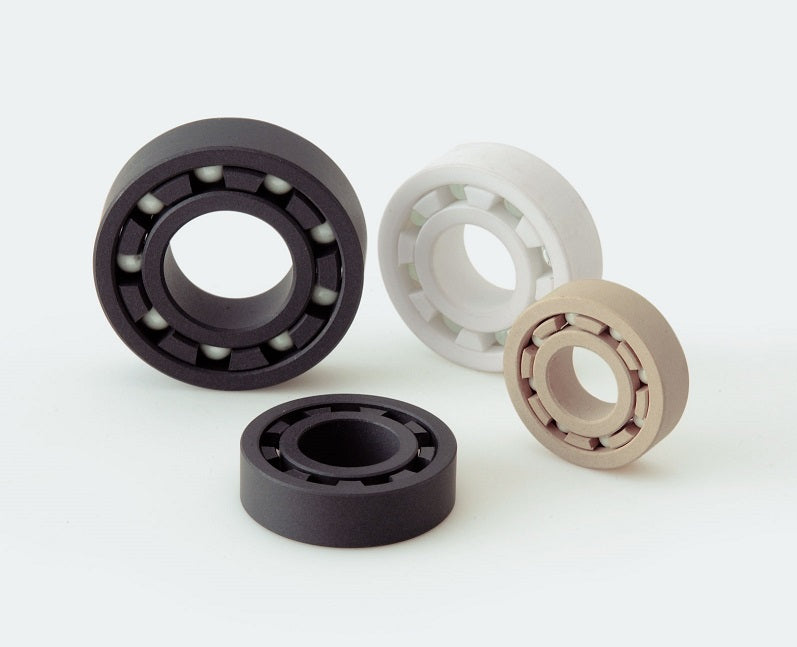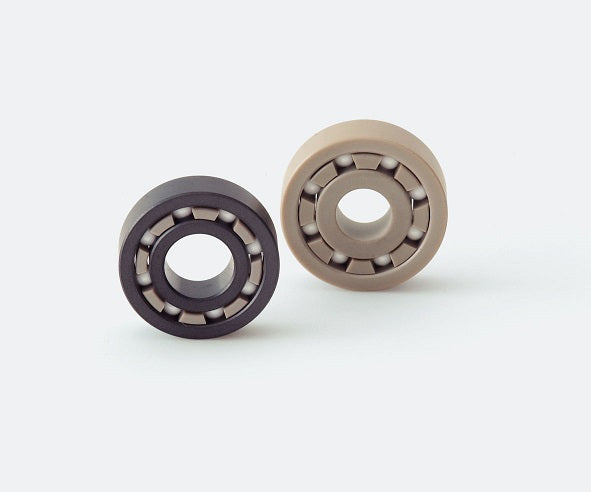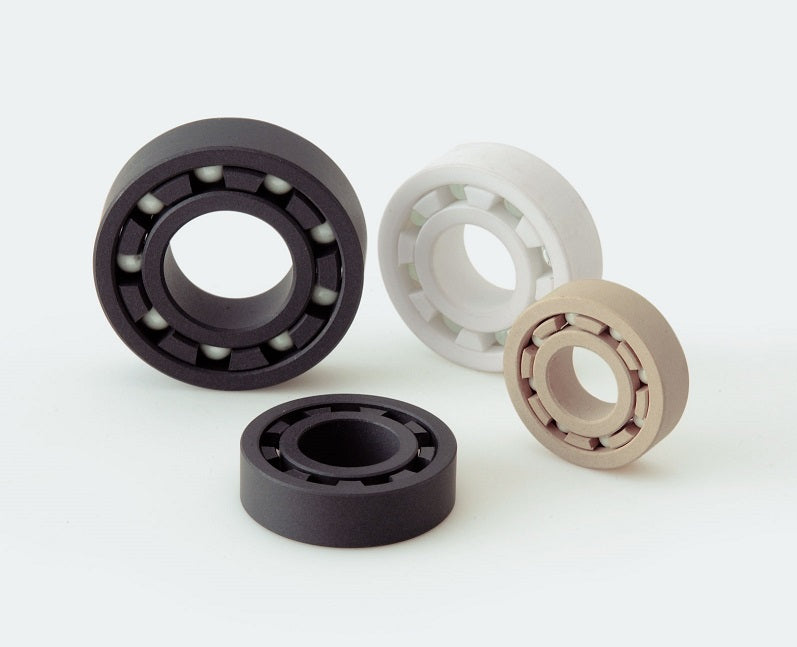 Kashima
Ball Bearings
Kashima BearingsKashima bearings offers a large variety of ball bearings, categorized as follows:
Single-row deep-groove plastic ball bearings are the most popular type of plastic ball bearings. 
These can handle both radial loads and two-way axial loads with ease.
Thanks to the low friction coefficient, these bearings are suitable for rotations requiring greater stability.

Thrust Ball Bearings - These plastic bearings are best for handling one-way axial loads. Because the loads are evenly spread, this type of plastic bearing can support loads more stability than any other type of plastic bearing.
Additionally, Ball-retainers can be used separately.
Angular-contact plastic ball bearings - can support both radial loads and one-way axial loads.
The ball creates contact angles with the inner ring and the outer ring. The larger the contact angle, the greater the acceptable axial load. On the other hand, the smaller the contact angle, the more effective the plastic bearing becomes for rotation-oriented purposes.
Self-aligning Ball Bearings - The trajectory of the outer ring of this plastic bearing is spherical. Because the center of curvature corresponds to the center of the bearing, the inner ring, the ball and the retainer may freely rotate around the bearing center, and thus they are self-aligning.
Self-aligning Ball Bearings are being increasingly used in the latest, most sophisticated devices nowadays (as often as deep-groove bearings).
We can provide you with the most suitable products for your conditions. Small orders are possible, and if you cannot find just what you need below, we can probably craft the perfect type.
Ceramic Ball Bearings – Those bearings are perfect for when greater load capacity is required than that provided by plastic bearings in a chemical atmosphere or in water, as more two-way axial loads may be added, in addition to radial loads, than can be added with plastic parts.