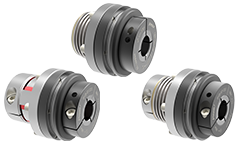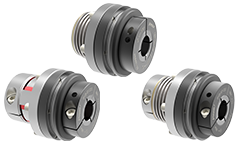 Safety Couplings – torque limiters
Safety couplings reduce expensive machine damage, repairs and downtime by acting as torque limiters and overload protection.

In the event of excessive torque the safety function disengages and the motor gets separated from the drive system.

Safety couplings are a life insurance for your machines, no matter whether the error is due to incorrect operation, faulty programming,
material overload or tool breakage.
More information about JAKOB Safety Couplings – torque limiters