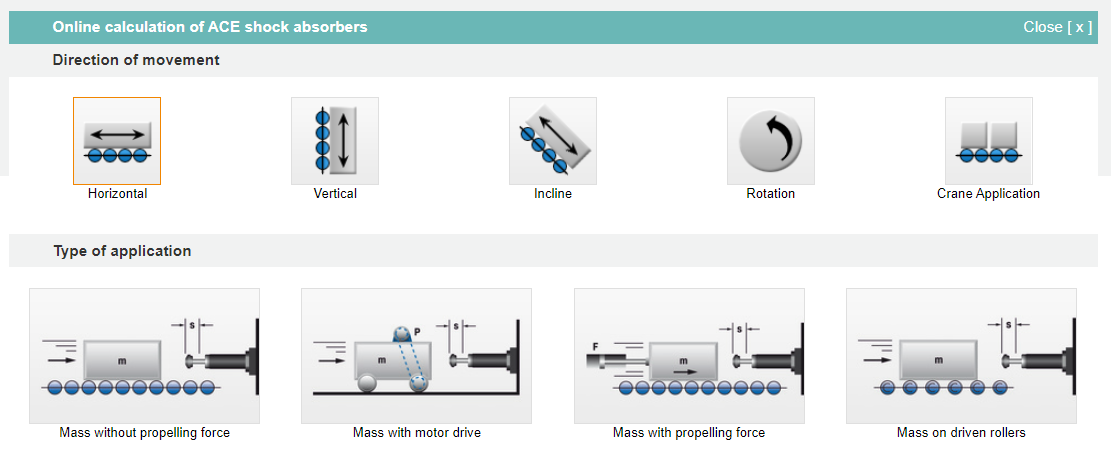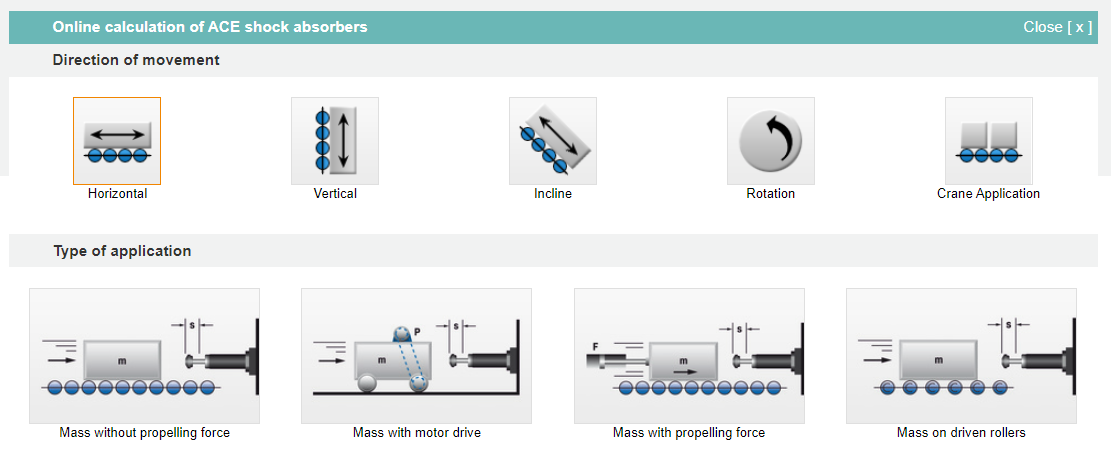 Calculator for damping elements
ACE Calculator assistance for selecting damping elements:
The calculator assists engineers in selecting the right shock absorbers, gas springs and other elements that absorbs energy.
The calculator is totally free, and there is no need in registration or installing a program.
The calculator considers all the relevant details for selecting suitable product - type of application, direction of movement, environmental conditions, and technical data.
After filling the data, the calculator recommends the most suitable solutions for the described application, providing all the necessary information, including 3D models and dwgs.
Medital's engineers will be glad to support standard and special applications, offering suitable solutions.
ACE Calculator: https://www.ace-ace.com/com/calculations.html